In 1980 Allen Werger and Jerry Werger sold a large downtown Toronto office tower which they owned. That sale brought an end to Werger Realty Ltd. It also provided the capital to start a new company and partnership with Sidney Barish. The company would be known as Werbar Investments.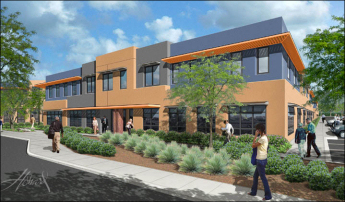 The company first started buying industrial and commercial properties in the industrial heart of Ontario, Cambridge (Galt) Ontario. Werbar Investments fell in love with Cambridge and the community loved Werbar, all of which spelled success for the company. As a result of this success, Werbar expanded its holdings to Toronto and London Ontario.
At Werbar Investments, The owners have always made the tenants their top priority. Always mindful to put a face on management and to be accessible by the tenants, Werbar's management staff and owners personally visit every location weekly.
In the modern era of REITs and income trusts, Werbar remains the same "hands on" company started by the Werger and Barish families.